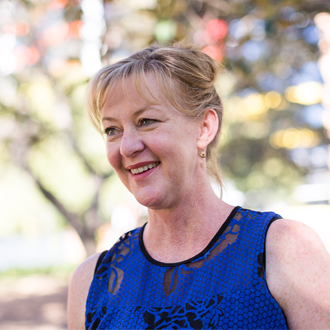 Suzanne's sister died of a heart attack on Christmas day. She was only 40.
The problem
1.7 million Australians living with diabetes are at very high risk of a fatal heart attack, and it could happen at any moment.
Researchers at the Baker Institute have discovered that high blood glucose can lead to dangerous blood clots, which can cause deadly heart attacks and stroke.
Shockingly, some 70 per cent of Australians with diabetes are likely to experience some form of heart disease or stroke.
Chances are you know and love someone with diabetes. Will they be there this Festive Season? With your help, our research could save their life.
Suzanne's story
These are not just numbers — these are real people, and Suzanne Gaffey is proof.
Suzanne has lived with type 1 diabetes since she was a teenager, then at the age of just 46 she suffered a serious heart attack. She was one of the lucky ones to survive. But her younger sister, who also had type 1 diabetes, suffered a heart attack and died on Christmas day. She was only 40 years old.
As a long time patient at the Baker Institute's Diabetes Clinic, Suzanne is confident that she is getting the best possible care for diabetes and the related complications. More than ever, she is aware of how vitally important medical research is for her, her family and the 1.7 million Australians who have a form of diabetes and are at risk of suffering a serious heart attack beyond their control.
"Contributing to medical research at the Baker Institute is so important. We need to find out why these things are happening so we can stop it and save lives!"
The facts
70% of people with diabetes will experience heart disease or stroke.
Diabetes caused high blood glucose produces protein S100A8/A9.
Protein S100A8/A9 leads to platelet over production.
Too many platelets increase the chance of dangerous blood clots that can cause a heart attack or stroke.
Current blood-thinning therapies, such as aspirin, have been shown to be less effective in patients with diabetes because the platelets become resistant.
More needs to be done to help protect the hearts of people with diabetes.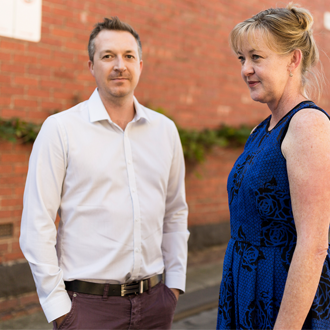 Associate Professor Andrew Murphy is the leading Baker Institute researcher changing the course of history for people with diabetes.
The solution
Together with his research team, they are studying the overproduction of white blood cells in people with diabetes to understand how and why they are at such increased risk of heart attack.
Associate Professor Murphy explains: "We already know platelets, the blood cells in plasma, play a key role in heart disease, because it leads to the formation of blood clots which are responsible for heart attacks and stroke."
"Our research shows that high blood glucose is responsible for increased platelet production and the increased risk of heart disease in people with diabetes."
Associate Professor Murphy's group found that a drug, currently already approved for another medical condition, was able to prevent the increased platelet production, curbing the development of heart disease.
This is incredibly exciting! The treatment is already available on the market, which means that with further testing and research, its use for the 1.7 million people living diabetes could be just around the corner! Together, we could help them live in a world where they don't need to live in fear of a fatal heart attack or debilitating stroke.
How your generous gift will help
Your gift is needed urgently! The longer we take to fund this research, the longer it will take to find the life-saving answers, and the more families there will be with a missing loved one this Festive Season.
Please send your tax-deductible, generous donation before 20 December. Your kind gift could be the one that changes it all. It could be the gift that helps find the missing piece of the puzzle.
Every day 1.7 million Australians with diabetes are at risk of a fatal heart attack beyond their control. Please ensure their future, and give them hope of a long and happy life with their loved ones.
Thank you!