26 May 2022
Institute news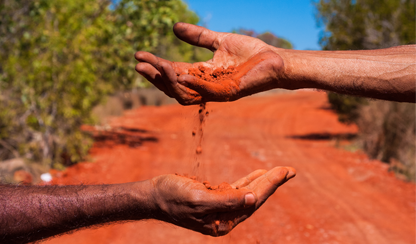 We're pleased to mark National Reconciliation Week (27 May – 3 June) with a special talk for our staff, and those across the Alfred Research Alliance precinct.
On Monday, ABC Indigenous broadcaster, Dan Bourchier, will challenge each of us to Be Brave. Make Change.
We've delighted to have Dan, who grew up in Tennant Creek, present to our staff in Alice Springs and Melbourne.
The theme of Reconciliation Week resonates strongly with us. This is a special year for the Institute as we finalise our Innovate Reconciliation Action Plan (RAP) with Reconciliation Australia.
Baker Institute Director, Professor Tom Marwick says: "As an organisation, we have a proud history of working to reduce Aboriginal Health disadvantage, with our organisation's philosophy underscored by a firm commitment to equity and diversity."
"Making change is hard and we know there is so much more to be done but we aim to continue to Be Brave and Make Change."