Current career opportunities
Administration Assistant
We seek an experienced Administration Assistant with strong customer service skills to join our Melbourne team.
Clinical Research Coordinator
We are looking for talented Clinical Research Coordinator to join the Metabolic and Vascular Physiology laboratory and manage a number of clinical trials within the laboratory.
Aboriginal and Torres Strait Islander Research Fellow
Swinburne University of Technology in collaboration with the Baker Heart and Diabetes Institute Central Australia are looking for a full-time Research Fellow to join them on a three-year fixed term contract.
Postdoctoral Researcher
We seek an energetic researcher to join our translation orientation Atherothrombosis and Vascular Biology laboratory.
Manager, Philanthropic Relations
We seek a Manager, Philanthropic Relations with solid experience in the field of major gift fundraising or high level sales to join our Community and Corporate Relations team.
Alice Baker and Eleanor Shaw Fellowship
Applications are open for the 2019 Alice Baker and Eleanor Shaw Fellowship which aims to assist the advancement of women in science.
Are you looking for postgraduate research opportunities?
Stay on top of the latest findings with our newsletter
Subscribe
Working at the Baker Institute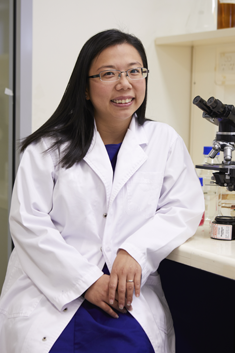 One of the greatest threats to the health and productivity of Australia is the increasing rate of obesity and its complications, especially diabetes and heart disease. The Baker Institute creates a critical mass of researchers, scientists and clinicians to strengthen and broaden our approach to tackle this epidemic.
From time-to-time we have career opportunities across a range of different areas including: Research, Occupational Health and Safety, Nursing, Information Technology, Human Resources, Finance, Facilities Management, Clinical Services and Administration.
Working at the Baker Institute offers flexibility, professional development and the opportunity to be a part of a research centre of world renown. Benefits include salary packaging, an employee assistance program, subsidised parking and an active social club as well as modern laboratory facilities and offices adjacent to the Alfred Hospital and walking distance to St Kilda Road, Chapel Street and Fawkner Park.
For more information on employment opportunities at the Baker Institute, please phone: +61 3 8532 1111.