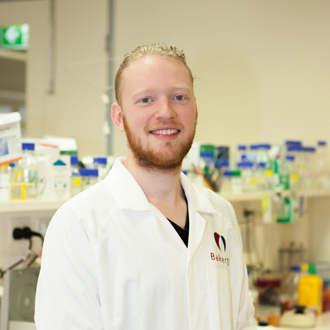 We welcome Doctorate, Master and Honours students across the broad spectrum of research endeavours. The majority of our students are enrolled through Monash University, but we welcome students from other universities, including the University of Melbourne, La Trobe, Deakin, RMIT and Flinders University. Each laboratory head is associated with one or more departments in the Monash University Faculties of Medicine and Science, including Medicine in the Central Clinical School, Immunology, Epidemiology and Preventative Medicine at AMREP, Biochemistry and Molecular Biology, Physiology, and Pathology Immunology.
Browse our 2018 student projects
Research Training and Education Committee
A Student Committee, whose role it is to express student concerns and provide input on student issues, undertakes liaison between students and the Research Training Executive Committee.
Another major function of the committee is the organisation of social events to promote student-student relations, inside and outside work hours. Functions such as Happy Hour drinks, trivia nights and other social events are funded by the Monash Postgraduate Association and Baker Heart and Diabetes Institute, and enhances the ability of the student body to work together as a team. Organised by the students for the students, the annual student retreat is a 2-day networking and information opportunity held early in the year, which gives new students the chance to meet and socialise with their peers as well as learn about career options from notable speakers.
Scholarship support
Students with outstanding undergraduate records who attract Australian Postgraduate Awards (APA's) or equivalent biomedical scholarships are encouraged to apply for scholarship top-ups (up to 6 awarded per year), which significantly supplement their income for the duration of their research studies. These Bright Sparks 'top-up' scholarships are currently set at $6000 per year. All students are encouraged to present their work in the form of poster sessions and seminars held during the year and to attend national and international conferences; to this end, each PhD student is allocated a travel budget, including provision for one international meeting during the course of their studies.
Interactive research teams and seminar programs
The Baker Institute comprises scientists with diverse expertise and skills. To facilitate cross-fertilisation of ideas and techniques we have regular group meetings, which provide the opportunity for students and staff to discuss current experiments and ideas. In addition, we run a weekly seminar series where local and international guest speakers present their latest studies and provide updates on recent biological and technological advances in medical research.
More information