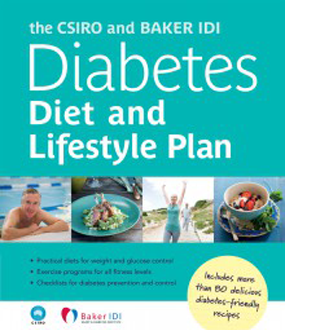 Research shows that losing just 5–10kg can totally reverse type 2 diabetes symptoms or at least significantly lower the risk of complications
Control your glucose levels, stay healthy and take care of those around you. We are all concerned about the rise of type 2 diabetes in Australia. One in 12 adults now has the condition, and for the over-65s it's closer to one in four. Even if you are not directly affected by diabetes, chances are you know someone who is.
But research shows that losing just 5–10kg may put type 2 diabetes into remission or at least significantly lower the risk of complications of diabetes. The key is making simple changes to diet and lifestyle that you can enjoy and follow for life. The CSIRO team that produced the bestselling Total Wellbeing Diet books has combined forces with the Baker Heart and Diabetes Institute to create this friendly manual to help you do just that.
Learn how to manage and prevent diabetes and its complications with:
Information on how to monitor your own health, what to look for and what to avoid.
Easy-to-follow plan for getting active.
Tips for shopping and eating out.
12 weeks of menu plans.
Over 80 mouth-watering recipes.
Buy online
This book is available from all good bookstores. A full list is available via the Penguin website.