The Baker Institute is currently finalising the 'Innovate' stage of our Reconciliation Action Plan (RAP), set to be delivered in 2022, helping us to sustainably and strategically take meaningful action to advance reconciliation.
Our RAP is being developed by a working group of Baker Institute staff and students, in consultation with Aboriginal and Torres Strait Islander stakeholders, community members and the Institute's leadership team.
A RAP is a strategic document that supports the Baker Institute's business plan. It includes practical actions that drive our contribution to reconciliation both internally and within our local communities in Melbourne and Central Australia.
The RAP program is an initiative of Reconciliation Australia. It aims to advance five dimensions of reconciliation — race relations, equality and equity, historical acceptance, institutional integrity and unity — by supporting organisations to:
Build and encourage relationships between Aboriginal and Torres Strait Islander peoples, communities, organisations and the broader Australian community.
Foster and embed respect for the world's longest surviving cultures and communities.
Develop opportunities to improve socio-economic outcomes for Aboriginal and Torres Strait Islander peoples and communities.
Our progress so far
Included in our Innovate RAP are several initiatives already underway at the Institute.
Establishment of a Reconciliation Action Plan working group. This will be expanded to a standalone committee on endorsement of the Innovate RAP.
Cultural awareness training sessions available to all staff.
Acknowledgement of Country and Welcome to Country protocols, endorsed by Traditional Owners, for Institute meetings and events.
Acknowledgement of Country signage at all sites.
Involvement in National Reconciliation Week and NAIDOC Week commemorative activities.
What is reconciliation?
Reconciliation is about unity and respect between Aboriginal and Torres Strait Islander peoples and non-Indigenous Australians. It is about acknowledging the wrongdoings of the past, the impact these wrongdoings have had and continue to have on Indigenous Australians and committing to social justice, mutual understanding, respect and trust as we move forward.
To understand more, visit the Reconciliation Australia website.
Healing together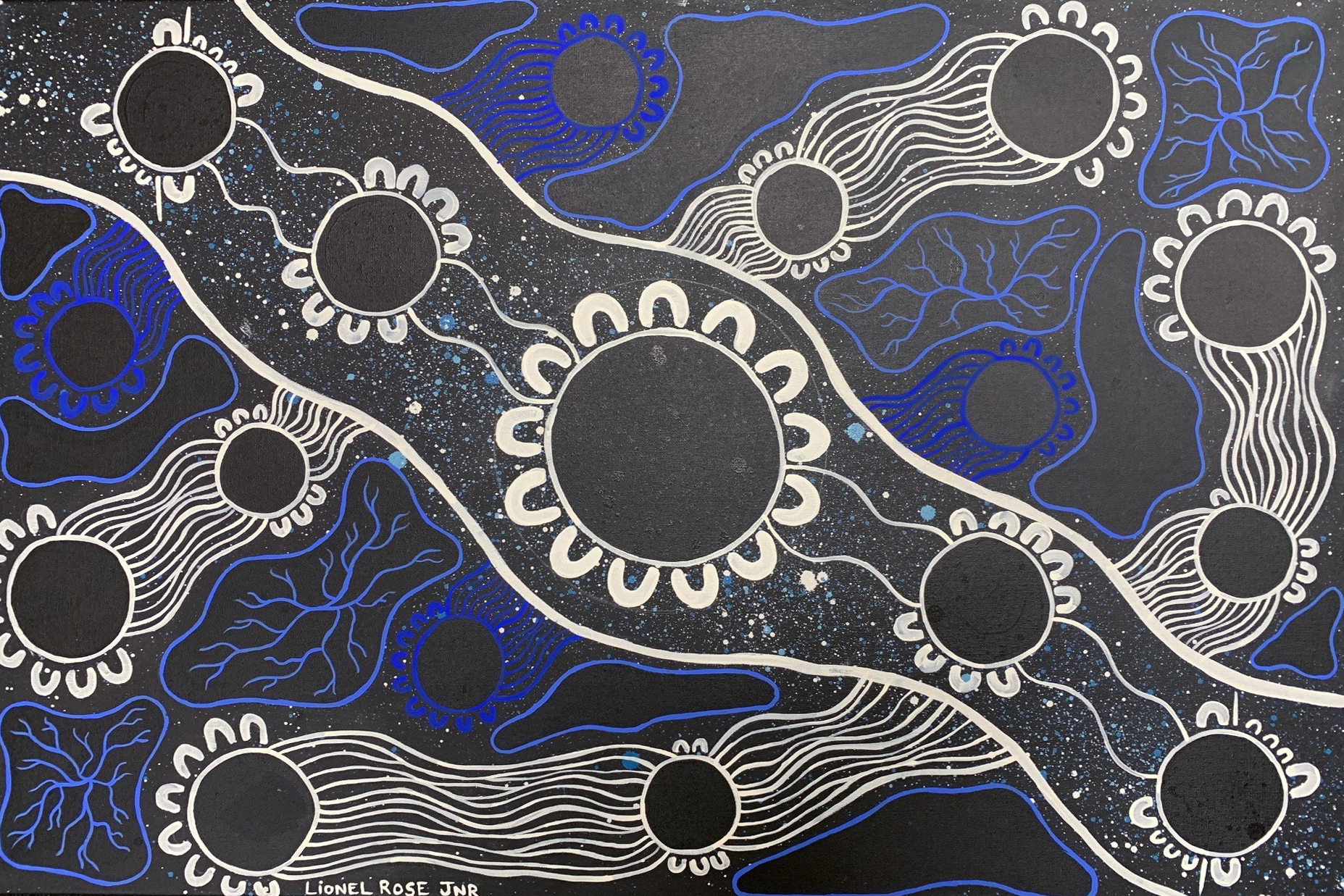 "Bigger meeting place" and people around it sharing knowledge and passing it on (wiggle lines) to the "Smaller Meeting Places" with people around it to help community and families come together in health and reconciliation.
Lionel Rose Junior, 2021.