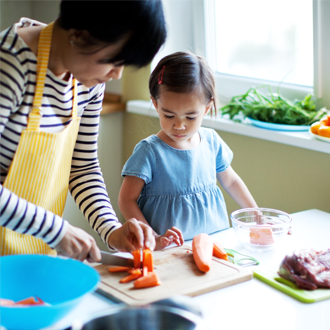 The Beyond Gestational Diabetes program has been developed by experts and is designed specifically for women who have had gestational diabetes to help reduce their diabetes risk.
*Formerly the Women After Gestational Diabetes (WAG) program
What does gestational diabetes (GD) mean for my future health?
If you had gestational diabetes, you are 10 times more likely to develop type 2 diabetes than if you did not.
Healthy eating and physical activity can reduce that risk by 50%.
What is the Beyond GD program?
This program will give you practical information to improve your health and reduce your diabetes risk.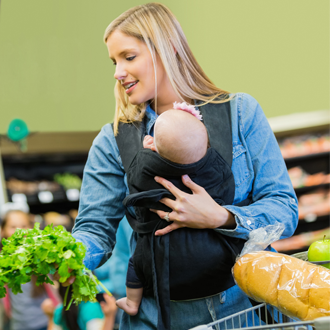 The program covers:
Understanding your diabetes risk and how you can reduce your risk.
Healthy eating for busy mums.
Achievable ways to be more physically active.
Emotional wellbeing and staying motivated.
After the program we check in with you periodically over 12 months, to help you make permanent lifestyle changes.
Beyond GD is free to attend
Beyond GD is available in two formats:
Beyond GD webinar
5 x 1 hour sessions over 5 weeks.
Do the program in the comfort of your own home.
You can look after baby while you join the session.
The Beyond GD facilitator will help guide you to reach your goals and the group is a great way to build your support network.
Ask questions and learn from other participants.
Beyond GD online
Access the information online in your own time.
The program can be done anytime over 8 weeks, with any device with internet access (e.g. smart phone, computer, tablet).
The program information takes around 10 minutes a day.
You can contact the Beyond GD team for extra support if needed.
Beyond GD online is provided by our partner, the Health Education Collaborative.
Sign up now
---
Upcoming webinar programs
Thursdays 2.00–3.00pm from 2 September to 30 September
Register for this program
Tuesdays 10.00–11.00am from 19 October to 23 November
Register for this program
---
I'm not sure which program would be better for me.
To explore the benefits of each option and find what would work best for you, please contact us at beyondgd@baker.edu.au or 03 8532 1851.
I have some questions. How can I contact you?
Contact us at beyondgd@baker.edu.au or 03 8532 1851.
I am a health professional. How can I refer patients to the Beyond GD program?
If the patient consents, you can email their contact details (name, phone number and email address) to beyondgd@baker.edu.au and the Beyond GD team will contact them. Alternatively, you can advise patients can self-register for the program using the above links.
If you would like more information about the Beyond GD program, please contact us at beyondgd@baker.edu.au or 03 8532 1851.