06 November 2017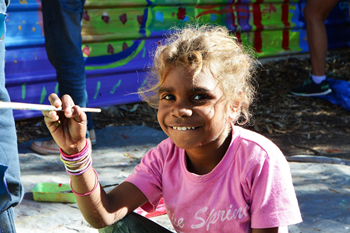 Doctors are calling for an urgent government response to a rapidly spreading HIV-related virus in central Australia.
The little known HTLV-1 virus is associated with a rapidly fatal form of leukaemia, blindness, lung and kidney disease.
Indigenous communities in central Australia have the highest prevalence rates in the world.
Researcher and clinical physician at the Baker Heart and Diabetes Institute, Dr Lloyd Einsiedel has worked in Central Australia for more than a decade and is a the only infectious disease specialist in the region. Dr Einsiedel has been working to understand the implications of infection with this virus. He spoke with Fran Kelly at Radio National about the need for more research to tackle this cancer-causing virus.