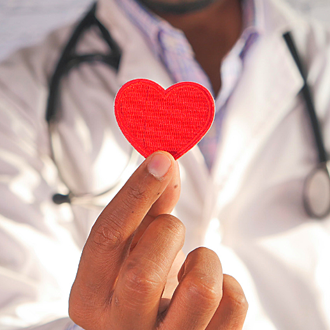 Have you been diagnosed with heart failure?
You are invited to take part in this Alfred Health research project, Artificial intelligence (AI) assisted voice analysis for the evaluation of breathlessness.
This research project is aiming to develop a new test to help evaluate the cause of breathlessness. The test involves analysing the patterns of speech and breathing whilst talking. Your voice will be recorded using a mobile phone and analysed using artificial intelligence.
Who can participate?
You may be eligible for this study if you:
are aged over 18
have heart failure.
Enquire about participating in this study
What is involved?
Your involvement will take a few minutes and doesn't require a clinic visit. Participants will be instructed to download an app on their smartphone and record their voice for a minute every week for up to 52 weeks.
Your involvement can help people with chronic heart failure access an easier and cheaper home monitoring tool that can save lives and enhance quality of life.
If you would like further information, please contact the Study Coordinators:
T: (03) 9076 3040
E: hfresearch@alfred.org.au