30 June 2022
Institute news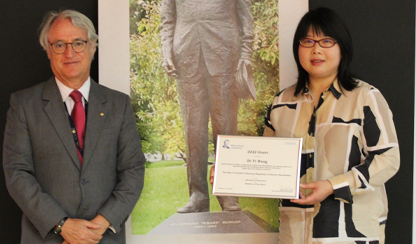 Baker Heart and Diabetes Institute researcher Dr Yi Wang has been awarded a $20,000 Weary Dunlop Foundation grant for her work into the impact of a novel regulator named Trim28 on glucose intolerance, which is a known precursor to diabetes.
It is widely accepted that both obesity and type 2 diabetes represent a major public health crisis worldwide. In Australia, almost two-thirds of adults are overweight or obese, with obesity accounting for 80–85% of the risk for developing type 2 diabetes.
Preliminary data has already demonstrated that Trim28 positively affects glucose tolerance but Dr Wang's study will determine whether the deletion of Trim28 in the brain has protective or restorative effects against glucose intolerance.
It is hoped Dr Wang's findings will help in the understanding of novel regulators of obesity and diabetes in the brain and potentially lead to the identification of therapeutic targets for obesity and its complications.