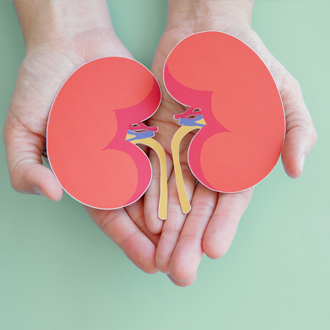 Do you have insulin-requiring diabetes and decreased kidney function?
We are looking for volunteers to participate in the HCL in Renal Disease study and help us test glucose control with a next generation hybrid closed loop (HCL) system.
Who can participate?
You may be eligible for this study if you are:
aged between 18 and 70 years old
diagnosed with type 1 diabetes or insulin-requiring type 2 diabetes
diagnosed with decreased kidney function
willing to wear an insulin pump and continuous glucose monitor
able to visit our Melbourne clinic
Enquire about participating in this study
What is required?
Face-to-face and/or online visits over a period of 8 months.
Proactive educational sessions with our friendly Diabetes Educators and Dietitians.
You will be reimbursed for parking.
If you would like further information, please contact the Study Coordinator:
T: (03) 8532 1849
E: hclkidney@baker.edu.au
---
What is a hybrid closed loop system?
An artificial pancreas, also known as a hybrid, closed-loop (HCL) system, constantly monitors a patient's glucose levels, and uses an algorithm to automatically regulate the administration of fast-acting insulin through an insulin pump to meet their specific requirements. Advanced HCL systems of the second generation not only offer automated basal insulin delivery but also incorporate correction boluses, yet they still rely on patients with diabetes to estimate their carbohydrate intake and administer insulin before meals.
Studies have demonstrated that HCL systems significantly enhance glycaemic control in patients with both type 1 and type 2 diabetes.