Associate Professor Anna Calkin
BSc(Honours) in Physiology, Monash University | PhD in Medicine, Monash University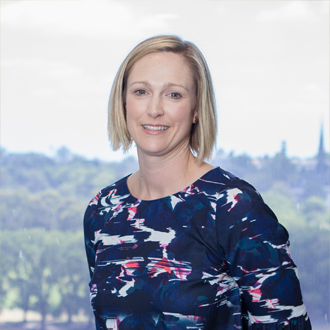 Dr Anna Calkin obtained a BSc Biomed (Honours) in Physiology from Monash University. Dr Calkin received a NHF postgraduate scholarship as the top-ranked Victorian candidate to undertake her PhD studies at the Baker Institute, exploring the molecular pathways that are modulated by commonly used agents in diabetes and dyslipidemia and how such drugs influence organs susceptible to diabetic complications. She then undertook postdoctoral training at the Australian Centre of Blood Diseases, as the recipient of a prestigious NHMRC Peter Doherty Fellowship. Dr Calkin identified novel pathways explaining the potential benefit of HDL, the 'good cholesterol' on platelet function, which was published in the high impact journal, Circulation.
A highly competitive Overseas Training Fellowship from the National Heart Foundation then allowed her to pursue her interest in lipoprotein biology under the mentorship of Professor Peter Tontonoz, a Howard Hughes Fellow at UCLA and an international leader in the field of lipid-activated nuclear receptors. Her work on the novel regulator of the LDL receptor IDOL, defined the IDOL-LDLR recognition sequence, a potential therapeutic target to modulate LDL cholesterol levels. Moreover, she established the importance of IDOL in the regulation of cholesterol in humans via the identification of a mutation in IDOL. In addition, she developed a novel mouse model of atherosclerosis, L-sIDOL Tg mice, which confer a number of advantages over current atherosclerosis models and was subsequently licenced to Astra Zeneca. Dr Calkin was promoted to adjunct instructor and became a junior member of faculty during this time.
Dr Calkin returned to the Baker Institute in 2013. She brings with her access to unique data sets and a number of ongoing collaborations with high profile researchers at UCLA. Dr Calkin is a National Heart Foundation Future Leader Fellow and holds an adjunct lecturer position at Monash University, with teaching and lecturing roles within the Department of Physiology. Dr Calkin has over 30 publications including those in PNAS, Journal of Clinical Investigation, Nature Reviews and Circulation and ATVB. Anna has received funding from the Diabetes Australia Research Trust, CASS, NHF and NHMRC.