Dr Daniel Donner
PhD | BBiomedSc | MMedRes | GCResMgt | CertLeadership, Harvard University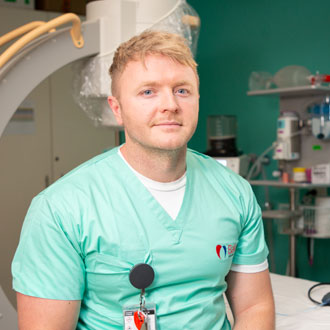 Dr Dan Donner is a Senior Research Officer, and Honorary Senior Research Fellow of University of Melbourne and Monash University. He leads the Baker Institute's Preclinical Cardiology Microsurgery and Imaging Platform, a team of specialised senior research and technical officers, PhD and honours students with extensive expertise in in vivo models and phenotyping using state-of-the-art preclinical imaging facilities (incl. 9.4T MRI) and fully-equipped preclinical surgery suites. He is the Principal Investigator (PI) for numerous projects with an extensive network of industry and academic collaborators.
Dan has >25 career peer-reviewed papers (incl. 1 book chapter) with many in top-ranking endocrinology, cardiology and physiology journals. His publications have over >500 citations generating >100 new cites per year (since 2021). He has received the ISHR Early Career Investigator Prize (2019), and Annual Institute Awards for Scientific Excellence (2021), Integrity (2020), and Responsible and Effective Use of Donor Funds (2019); and has attracted ~$1M in competitive research funding from the National Heart Foundation, industry partners including Implicit Bioscience, Servier and CSL, as well as >$50K in industry/academic awards, and travel grants.
Dan is the institute's lead preclinical cardiology microsurgeon and models specialist who performs echocardiography, MRI and pressure-volume (P-V) catheterisation for assessments of heart function and biomechanics. He is the Official Expert Trainer for P-V procedures (AD Instruments), and is a leading international authority on standardised protocols for preclinical echocardiography having published modern guidelines featured by the American Physiological Society and Visualsonics.