Dr Erin Howden
BHSc/BioMedSci(Hons), PhD (University of Queensland)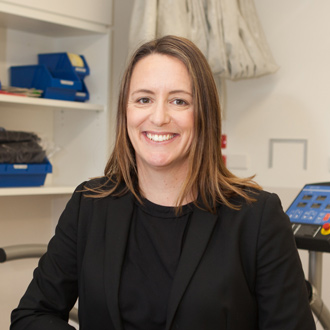 Dr Howden is an integrative physiologist, whose research focuses on understanding the adaptive capability of the circulation in order to promote healthy ageing. While human lifespan is increasing, healthy lifespan has reduced, meaning although humans are living longer they are living with significant disease burden. Thus, Erin's research seeks to determine whether exercise training can improve physiological function in various diseases, which represent an advanced ageing phenotype.
Erin completed her PhD at the University of Queensland, where she examined the effect of a multidisciplinary exercise and lifestyle intervention on cardiovascular function in patients with CKD. In 2012, she moved to the Institute of Exercise and Environmental Medicine in Dallas, Texas to take up a postdoctoral position in Professor Benjamin Levine's laboratory. Here Erin, developed her skills using invasive and non-invasive tools to assess cardiovascular structure and function, as well as circulatory control mechanisms.
Her current projects seek to determine the effect of interventions, which increase physical activity levels through novel exercise training (e.g. interval training) or reducing sedentary time with short activity breaks in patients with breast cancer and patients requiring a haematopoietic stem cell transplant, respectively, on cardiometabolic outcomes.