Dr Pauli Ohukainen
PhD, University of Oulu, Finland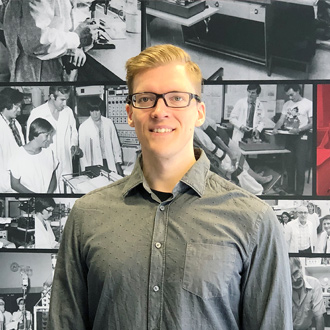 Pauli has a background in biochemistry and completed his PhD in 2016 at the Department of Pharmacology and Toxicology, University of Oulu, Finland. His thesis focused on the molecular mechanisms of human aortic valve calcification and he applied various omics technologies on a tissue-level. After getting the PhD, he joined the Computational Medicine Research Team where he is determined to continue multiomic science.
Pauli was recently awarded a grant to visit the Baker Hearth and Diabetes Institute. He is working in the Systems Epidemiology Laboratory focusing on large-scale cardiometabolic epidemiology with data from multiple omics domains, including serum metabolomics and lipidomics as well as genetic data. Pauli's grant was applied through a collective call of multiple foundations to support the international mobility of young Finnish researchers. Pauli's grant was given by the Emil Aaltonen Foundation.
Pauli's work is focusing on understanding cardiometabolic health and disease aetiology by utilising large-scale multiomics population data. For example, he is applying multivariate machine-learning methodologies, (e.g. self-organising maps, to systemic metabolic phenotyping and forming population-level classifications of metabolic risk). The current understanding of polygenic metabolic diseases and the increasing trends of multimorbidities in ageing populations have resulted in a situation that single biomarkers with simplistic cut-off values are far from optimal in assessing metabolic risk and treatment options. Extensive metabolic phenotypes — combining information on many biologically relevant pathways and circulating molecular constituents like lipoprotein lipids, fatty acids, amino acids, inflammatory markers, gluconeogenesis-related metabolites and many other measures — are expected to provide improvements in the area of cardiometabolic risk assessment with high potential for translational applications.