Dr Yi Ching (Peggy) Chen
PhD, Monash University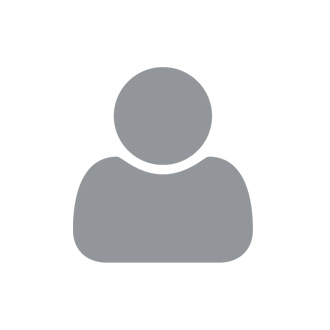 Dr Chen is a Research Officer in the Cardiac Hypertrophy laboratory at the Baker Heart and Diabetes Institute. Yi Ching (Peggy) completed her PhD degree in Biomedical Science at Monash University in 2017. She has a unique skill set with a strong background in physiology combined with sort after expertise with novel preclinical imaging such as synchrotron radiation microangiography, MRI and PET/CT imaging. Dr Chen has worked closely with experts in the field including Prof. James Pearson (Director, Department of Cardiac Physiology, National Cerebral and Cardiovascular Center, Japan), Dr Michael de Veer (Head of Preclinical imaging, Monash Biomedical Imaging), and Dr Gang Zheng (MR physicist, Monash Biomedical Imaging).
Despite being a recent PhD graduate she has obtained extensive experience leading and supervising students. She led third year physiology students to run scientific projects by supervising them from designing the experiment, conducting the experiment, analysing scientific data, and providing scientific advice for their written reports and oral presentations while working as a Teaching Associate for the third year physiology unit at Monash University. Dr Chen also held an adjunct postdoctoral researcher position in Chung Shan Medical University in Taiwan since 2017. During this time she led a research project, supervised and mentored a Master student in this position. Currently, as a RO in Prof. McMullen's laboratory at the Baker Institute, an honorary fellow within University of Melbourne, and an adjunct lecturer from Central Clinical School of Monash University, Dr Chen is continuing to provide her knowledge and experience in the field of cardiovascular disease and cardiovascular imaging.
Achievements
Dr Chen has recently published a state of the art review in prevention of pathological atrial remodeling and atrial fibrillation in the high impact journal (JACC 2021, IF: 20.6) as the first author. Dr Chen's publications also highlight her expertise with novel preclinical imaging of synchrotron radiation microangiography, MRI and PET/CT in rodent. This includes the first paper determining the novel cell-sheet therapy with omentopexy in promoting arteriogenesis and improving coronary circulation in failing heart (Mol Ther 2015, citations: 35). She also performed the PET/CT work in a study investigating cardiac glucose uptake and function in mice delivered with high-density lipoprotein after myocardial infarction (Sci Transl Med 2017, citations: 35).