08 December 2020
Institute news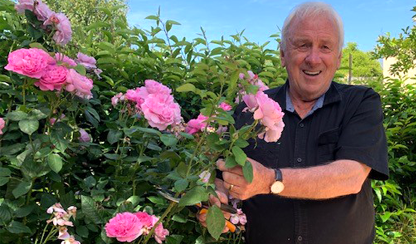 Researchers are looking for 400 people aged over 65 years with type 2 diabetes in Melbourne's west to take part in an important study to reduce the risk of heart failure.
The study could have important implications for the more than 1.5 million Australians living with type 2 diabetes. Currently, 280 Australians develop diabetes every day — that's one person every five minutes.
And in the 3029 postcode, which incorporates the suburbs of Hoppers Crossing, Tarneit and Truganina, diabetes rates sit above the national average, according to data in the Australian Diabetes Map, which is derived from the National Diabetes Services Scheme database and the Australian Bureau of Statistics.
While much attention has been given to complications of type 2 diabetes like eye and kidney disease not everyone is aware of the chilling link between type 2 diabetes and heart disease.
Read more about this important link.
People with type 2 diabetes are unusually prone to dying from heart conditions such as heart failure, and their likelihood of death from heart failure is elevated to the same level as someone who has had a heart attack.
Now researchers hope to trial a prescription medication that already provides benefits both for lowering blood sugar levels in people with diabetes and reducing the risk of kidney decline and failure. However, this time they will be looking to see what impact it has on preventing heart failure in the early stages of diabetes.
A cardiologist and researcher at the Baker Heart and Diabetes Institute, Dr Amera Halabi is based at the Institute's new Clinical Trial and Research Centre at HeartWest in Hoppers Crossing, which opened this year.
Dr Halabi sees firsthand the devastating complications of type 2 diabetes and the importance of good management, and says that is why studies like this are critical. "We anticipate that the prompt initiation of therapy in patients that are recognised to have the earliest stage of heart failure will stop the decline of heart function before it leads to significant disability or death," she says.
They will use heart imaging tools like echocardiography to ascertain any early stages of heart failure.
Trial participant, John Dunlop has had type 2 diabetes for more than 10 years, with the 72-year-old aware of heightened heart health risks with his father passing away from a heart attack at age 64. John, who ran his own real estate business for 47 years, says he wants to do everything he can to keep on top of any health risks.
If you are 65+ years of age, and have type 2 diabetes, you may qualify for this study to reduce the risk of heart failure.
For details, please call (03) 8532 1511 or email leavedm@baker.edu.au
Stay on top of the latest findings with our newsletter
Subscribe