25 May 2023
Media release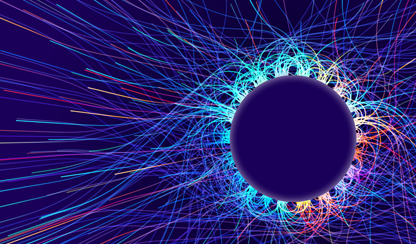 The Baker Heart and Diabetes Institute is pleased to announce an extension of its partnership with the University of Cambridge to harness big data to target approaches in disease prediction and personalised medicine.
The partnership represents the Baker Institute's long-term commitment to revolutionising the way we predict, prevent and treat Australia's biggest killers.
The extension of the Cambridge Baker Systems Genomics Initiative to 2030 will build on its exciting work in this area, including advancing knowledge of polygenic risk scores for heart disease and stroke and the discovery of hundreds of biomarkers which predict future cardiometabolic disease and are now being validated as disease targets at the Institute.
The Cambridge Baker Systems Genomics Initiative, led by Munz Chair of Cardiovascular Prediction and Prevention Professor Michael Inouye, creates a transnational research partnership in which computational biologists from diverse backgrounds come together to drive the development of the next generation of analytics and to uncover impactful biology and clinical utility from multi-omic datasets. It incorporates a node at the Baker Institute and another at the Department of Public Health and Primary Care at the University of Cambridge, one of Europe's leading academic departments for population health sciences.
Since the partnership was established in 2018, the global team has developed foundational open tools widely utilised by the academic and industry community, such as the Polygenic Score Catalog, OmicsPred and Green Algorithms.
Significant appointments have also followed. The Baker Institute's Head of Systems Genomics, Professor Inouye, has been appointed the new Professor of Systems Genomics and Population Health at the University of Cambridge. Other key appointments include Dr Sam Lambert as Assistant Professor of Health Data Science at the University of Cambridge and the new Head of Bioinformatics, Dr Fumihiko Takeuchi, at the Baker Institute.
An internship program to enhance collaboration and facilitate staff and student visits has also been developed, with a Cambridge PhD student expected to join us soon to work on a study aiming to identify the most effective ways to communicate to individuals their polygenic risk for heart disease. While one of our postdoctoral clinician researchers who specialises in thrombosis will travel to the University of Cambridge to work on their population-scale data later in the year.
The University of Cambridge team led by Professor Inouye has recently moved to the new Victor Phillip Dahdaleh Heart and Lung Research Institute on the Cambridge Biomedical Campus, which is a purpose-built centre focussed on disease prevention and the interplay between genetics and lifestyle.
Baker Institute Director, Professor Tom Marwick says international partnerships like this are helping to transform and supercharge the new and fast-growing area of biomedical data science, bringing us closer to predictive disease modelling and precision targeting of therapies.
The Institute recently led a successful $100 million capacity campaign to amplify its research in personalised medicine.
"We hope this work will accelerate the discovery of new biomarkers and the development of new drugs to treat heart disease, diabetes and other diseases," Prof Marwick says.
---
For further information or to organise interviews please contact:
Tracey Ellis
T: 03 8532 1514
M: 0433 781 972
E: tracey.ellis@baker.edu.au