20 September 2021
Media release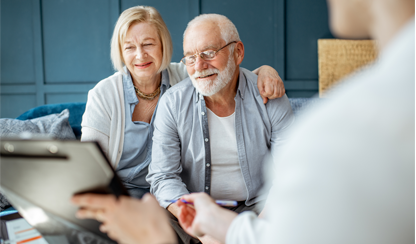 Cardiologists are worried that a big group of people set to benefit the most from COVID-19 vaccinations — those with heart conditions — could be missing out because of a misperception of risk from the vaccine compared to the consequences of COVID-19.
Melbourne's West and North have high rates of unvaccinated people, as well as very high rates of people with heart disease1. Experts from the Baker Heart and Diabetes Institute and HeartWest, the largest cardiology group in Melbourne's western and northwestern corridors, say a frank conversation can help people with a heart condition understand the risks of COVID-19 and keep them safe.
Cardiologists are worried that people with heart conditions maybe excluding themselves from vaccination, mistakenly believing it may cause more harm than good because of their condition.
A lot of people are still worried about the AstraZeneca vaccine after reports of clotting issues emerged earlier this year. But heart experts say this complication is extremely rare, it is quite different to other clotting disorders, and there is no reason for the vast majority of people with heart conditions not to get vaccinated.
If you're over 60 years of age, AstraZeneca is the only vaccine available to you unless you fall in a priority group for Pfizer or have a history of a specific rare medical condition.
Baker Institute cardiologist and researcher, Dr Amera Halabi, who works at the Institute's research facility in Hoppers Crossing, says "Your GP or cardiologist will be aware of these exceptions, and they can advise you on which vaccine is best for you.
"Based on what I'm hearing from some heart failure patients, there is a misperception of risk from the vaccine compared to the consequences of COVID and that is very worrying. If you have a heart problem and you develop a COVID infection, that's a very risky scenario.
"Your heart condition is not a reason to avoid vaccination, quite the opposite, it's a reason to get vaccinated. As heart experts, we can talk with you to explain how the vaccine impacts the body and what that means for you with a heart condition," Dr Halabi says. "We encourage you to seek out information but you should make sure that you are getting your information from medical experts."
Cardiologist and a founder of HeartWest, Dr Deepak Haikerwal says we know that the vaccines prevent severe disease. "This is really important because people with heart disease who contract COVID-19 are more at-risk of the severe and potentially deadly complications of the virus," he says.
A recent report by the Australian Institute of Health and Welfare found 88 per cent of Australians who died from COVID-19 last year had associated causes that contributed to their deaths, including existing chronic health conditions like heart disease. Of the 866 Australians who died from COVID-19 in 2020, 89 per cent were in Victoria and 209 or 33 per cent had chronic heart diseases2.
"This data are very clear. If you have heart disease and you get COVID-19, the outcome is likely to be worse for you. If you have a heart condition, I would urge you to take all safe steps to protect yourself from infection, including vaccination. So please, reach out, speak to your GP or cardiologist and start the conversation about vaccination," says Dr Haikerwal.
References
1 - NWMPHN Chronic Disease Area Profile 2018
2 - AIHW The first year of COVID-19 in Australia: direct and indirect health effects
---
For further information or to organise interviews please contact:
Tracey Ellis
T: 03 8532 1514
M: 0433 781 972
E: tracey.ellis@baker.edu.au