Professor Bronwyn Kingwell
BSc(Hons) | PhD, University of Melbourne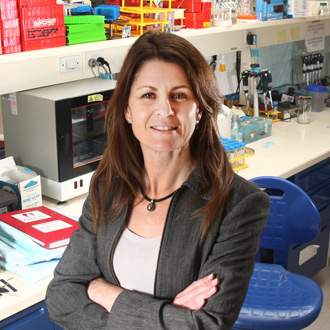 Professor Bronwyn Kingwell is an integrative physiologist and NHMRC Senior Principal Research Fellow. At the Baker Heart and Diabetes Institute she is Head of the Metabolic and Vascular Physiology Laboratory Program and Co-Leader of the Physical Activity Program (with André La Gerche). She has Professorial appointments in the Department of Medicine and Department of Physiology at both the University of Melbourne and Monash University, at James Cook University, the University of NSW and the University of Pierre and Marie Curie in Paris. She received her PhD in physiology from the University of Melbourne in 1991.
Professor Kingwell's fundamental and clinical research in arterial biomechanics has elucidated endogenous (genetic, hormonal) and environmental (exercise, diet) mechanisms contributing to large artery stiffening as well as opportunities for therapeutic modulation. She has pioneered the transition of detailed cellular and molecular studies of high-density lipoprotein (HDL) in laboratory models, in particular with regard to glucose metabolism, to a human context. This work has opened major new avenues in HDL therapeutics for treatment of diabetes. Her contributions have extended to the mechanisms by which exercise provides health benefits and influenced national and international physical activity guidelines. Professor Kingwell has been a leader in Australian science policy and is an active mentor.
Professor Kingwell has been appointed to leadership roles on the NHMRC and Australian Academy of Science and through these roles has contributed to national research policy and practice, and continues to do so as a current member of the NHMRC and National Heart Foundation Research Committees.