Dr Yow Keat Tham
BSc(Hons), Monash University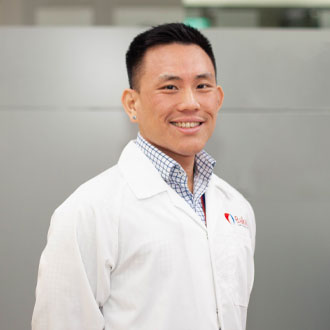 Yow Keat is a Research Officer in the Cardiac Hypertrophy laboratory. He was awarded his PhD in Medicine from Monash University in 2018. He conducted his doctoral research at the Baker Heart and Diabetes Institute under the guidance of Associate Professor Julie McMullen and Professor Peter Meikle.
During his PhD, he demonstrated distinctive lipid profiles in the heart and circulation following exercise training versus heart failure/disease, and how the modulation of different lipid species in the heart via different therapeutic strategies may have an effect on cardiac health. These findings were published in BBA — Molecular and Cell Biology of Lipids, Nature Communications and Cell Reports.
His main research focus now further explores the role of specific lipids in cardioprotection and heart disease, and whether the manipulation of these lipids can serve as new therapies for heart failure. This is achieved by combining the use of in vivo mouse models, clinical cohorts, molecular biology approaches and lipidomic profiling via mass spectrometry.