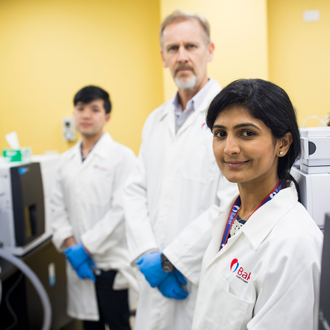 Students are in a unique position to benefit from the breadth of disciplines and technologies available at the Baker Institute
We have a number of research projects that are suitable for PhD, Honours and Masters students.
By undertaking a student project at the Baker Institute you can get a feel for working in a scientific laboratory or research unit that is closely connected to clinical facilities, is situated in a vibrant research precinct and has a strong focus on the translation of research findings into better health.
We have a wide range of student research projects currently on offer.
Browse:
Research opportunities Adjunct supervisors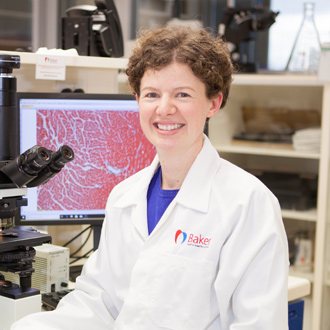 "...I've got a good support base as I now try to build up my own projects..."
— Dr Kate Weeks, Baker Institute researcher
More information