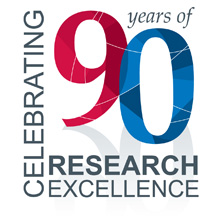 The Baker Institute is celebrating over 90 years of research excellence
The Baker Heart and Diabetes Institute is a world renowned medical research facility. Our work extends from the laboratory to hospital research and wide-scale national and international community studies with a focus on diagnosis, prevention and treatment of diabetes and cardiovascular disease. Over the years, our researchers have been responsible for many ground breaking advances including:
Establishing open heart surgery in Australia (in collaboration with The Alfred Hospital).
Proving that exercise can lower blood pressure.
Improving preservation techniques for the long distance transport of donor hearts for transplantation.
Proving that mental stress and cigarette smoking both provide powerful, selective and potentially harmful stimulation of the nerves of the heart.
Developing techniques to assess stiffness of arteries, enabling the reliable early detection of atherosclerosis and hypertension.
Developing a method to repair heart valves without major surgery.
Identifying key factors involved in blood clotting.
Defining the differences between the two forms of diabetes, type 1 and type 2.
Initiation and publication of findings from AusDiab; the first national study to provide estimates of the number of people with diabetes and obesity.
Establishing the first 'one-stop shop' for diabetes care in Australia.
Developing the first assay for a predictive test for type 1 diabetes.
Pioneering the first home blood glucose monitoring in Victoria and one of the first in the world.
View our timeline, 1926–2016
Imagine the next 10
As we celebrate 90 years of research excellence, it is with great optimism that we now look to the next 10 years and what might be achieved by some of our early to mid-career scientists.