07 September 2020
Institute news
New research from the Baker Heart and Diabetes Institute shows how genetics is increasingly being used to aid risk prediction, diagnosis, and earlier treatment of diseases such as juvenile arthritis, a common cause of chronic disability in children.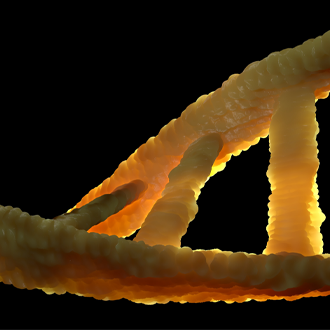 Published today in the Annals of the Rheumatic Diseases, Dr Rodrigo Cánovas and Associate Professor Michael Inouye and colleagues outline how they have developed and evaluated genomic risk scores to aid the diagnosis of juvenile idiopathic arthritis and its subtypes in children under 16 years of age, and to help prioritise higher-risk individuals for follow-up and treatment.
This work follows the development of genomic risk scores for coronary artery disease and ischaemic stroke by Baker Institute researchers to support disease prediction and prevention strategies.
In the case of juvenile arthritis, it is hoped that this new study will aid clinicians in the diagnosis and treatment of this debilitating autoimmune disease.
Diagnosis of this condition is currently based purely on clinical symptoms, which can be variable, and general practitioners and paediatricians tend to have limited experience in recognising and diagnosing this autoimmune condition. This creates delays in the time to referral, diagnosis and efficacious treatment. Early diagnosis and treatment is critical since delays increase the risk of poorer outcomes, including long-term disability.
Despite this disease having substantial heritability, the construction of genomic risk scores to aid or expedite diagnosis has not been assessed until now.
Dr Cánovas says the application of genomic research scores in healthcare and their value is attracting increasing attention. In coeliac disease, he says research has shown that a genomic risk score based on genome-wide genetic variation can accurately predict cases from controls with high specificity and sensitivity, compared to other approaches.
He says these technologies are relatively affordable, with genotyping only needing to be performed once at any point in the lifetime of an individual.
"The human genome is producing a wealth of insights and our ability to develop clinically valid tools like risk scores to aid clinical practice is advancing quickly, enabling us to personalise prediction, prevention and diagnosis," says Associate Professor Inouye, Munz Chair of Cardiovascular Prediction and Prevention.
Stay on top of the latest findings with our newsletter
Subscribe