Professor David Ascher
B.Biotech | B.Sci(Hon) | LLB | PhD | MRACI CChem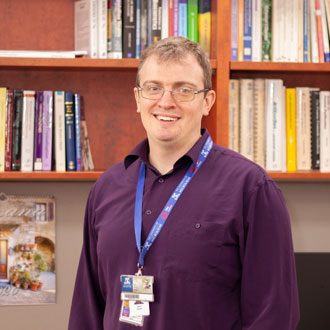 David Ascher is Head of the Computational Biology and Clinical Informatics laboratory at the Baker Institute, Deputy Director of Biotechnology at The University of Queensland, and Head of Systems and Computational Biology at Bio21 Institute. He is an Associate Editor of PBMB and Frontiers in Bioinformatics and Guest Editor at PLOS Genetics, and holds honorary positions at Cambridge University, FIOCRUZ, and the Tuscany University Network.
David's research focus is in modelling biological data to gain insight into fundamental biological processes. One of his primary research interests has been developing tools to unravel the link between genotype and phenotype, using computational and experimental approaches to understand the effects of mutations on protein structure and function. His group has developed a platform of 40 widely used programs for assessing the molecular consequences of coding variants (>650,000 hits per month).
Working with clinical collaborators in Australia, Brazil and UK, these methods have been translated into the clinic to guide the diagnosis, management and treatment of a number of hereditary diseases, rare cancers and drug resistant infections.