Professor David Dunstan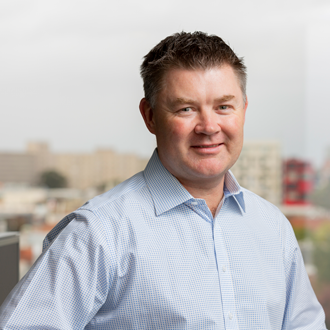 Professor David Dunstan is Head of the Physical Activity Laboratory at the Baker Heart and Diabetes Institute in Melbourne and an NHMRC Senior Research Fellow. He is also a Professor within the Centre for Exercise and Nutrition, Mary MacKillop Institute for Health Research, Australian Catholic University, an Adjunct Professor in the School of Sports Science, Exercise and Health at the University of WA, an Adjunct Associate Professor in the School of Population Health at the University of Queensland, an Adjunct Associate Professor the School of Exercise and Nutrition Sciences at Deakin University and an Adjunct Lecturer in the Department of Epidemiology and Preventative Medicine at Monash University.
His research focuses on the role of physical activity and sedentary behaviour in the prevention and management of chronic diseases. His research program has attracted considerable external funding from the NHMRC, VicHealth and the National Heart Foundation. He has published 175 peer-reviewed papers, including publications in high impact journals such as Circulation, Diabetes Care, Diabetologia, Obesity Reviews, Journal of the American Society of Nephrology, Journal of the American College of Cardiology. Over the past 15 years, David has established an extensive media profile including interviews with National Public Radio, Wall Street Journal, CNN, the New York Times and the LA Times.