Mr Gianni Sesa-Ashton
BSc(Hons), Monash University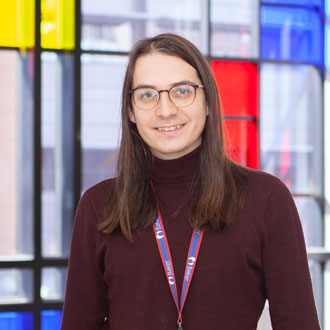 Gianni is a research assistant in the Human Neurotransmitter laboratory interested in all areas of human cardiovascular neuroscience. Gianni completed their Honours in 2020 at the Baker investigating whether stimulating particular brain regions influenced blood pressure and sympathetic nervous system activity to the blood vessels.
Since then, their work has focussed on outcomes in patients with severe and resistant hypertension who underwent renal denervation procedures. This procedure 'silences' the renal nerves in patients whose blood pressure remains high despite being prescribed multiple antihypertensive drugs. This research aims to catalogue the procedure's impact on long-term blood pressure control as well as on the sympathetic nervous system and overall health.
Gianni's role involves clinical trial coordination and participant recruitment as well as performing clinical tests including ECG, blood collection and ambulatory blood pressure monitoring. Supplementing these techniques, they are also trained in microneurography.