Associate Professor Judy de Haan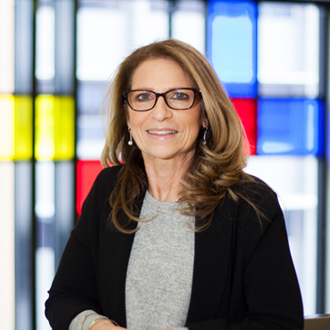 Associate Professor Judy de Haan is a Baker Institute Fellow and Head of the Oxidative Stress laboratory at the Baker Heart and Diabetes Institute. She holds adjunct Assoc. Professorship appointments through La Trobe University and Torrens University, Adelaide, and senior lectureships in the Departments of Immunology and Diabetes, at Monash University.
A/Prof de Haan's research focuses on improving the lives of diabetic patients by reducing the burden of cardiovascular (CV) complications. A focus has been on the pathogenesis of oxidant stress, in particular, its contribution to diabetic macrovascular complications, such as diabetes-associated atherosclerosis (DAA) and diabetes-linked endothelial dysfunction. This has led to significant discoveries on the role of endogenous antioxidant enzyme defences to limit disease. Her work has identified several key antioxidant enzyme mimetics, as well as activators of the transcriptional regulator of oxidant stress, Nrf2, as novel therapeutic strategies to lessen diabetic CV complications. Her research now focuses on the interplay between antioxidant defence and inflammation, with a particular focus on the Nrf2/NLRP3-inflammasome axis. Her preclinical investigations hold tremendous potential for translation into humans, and this next phase of her research is anticipated to yield far better cardiovascular outcomes than previous non-selective antioxidants such as vitamins C and E.
Associate Professor de Haan has more than 80 career publications with many published in highly ranked scientific journals; Circulation, Diabetes, Human Mol. Genet., ATVB, Kidney Int, JBC.
Associate Professor de Haan's work has been supported by grants from the NHMRC, National Heart Foundation, Diabetes Australia Research Program, as well as numerous industry awards.