Associate Professor Morag Young
BSc(Hons1) | PhD, Monash University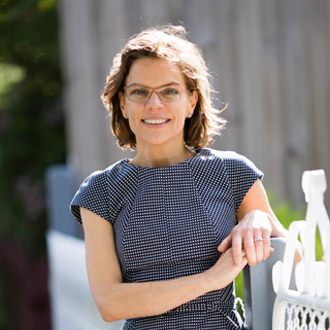 I undertook my PhD studies at the Baker Institute in the late-1990s with Professor John Funder investigating the pathophysiology of mineralocorticoid receptor (MR) signalling in the heart and vasculature. As a C.J. Martin postdoctoral scientist, I trained with the late Professor Keith Parker, UT Southwestern Medical Centre. I developed transgenic mouse models lacking adrenal steroidogenesis and identified a new model of hypothalamic obesity.
I then trained with Associate Professor Tim Cole to create novel cell-selective knockout models of the MR. I was recruited to Prince Henry's Institute of Medical Research in 2002 to establish a new research direction for cardiovascular endocrinology diseases.
My discovery research program has identified novel mechanisms of MR action in cardiovascular disease that include cell-selective pathways in macrophages, cardiomyocytes and endothelial cells. Most recently my work has identified a highly novel interaction of the MR with the molecular clock in the pathogenesis of cardiovascular disease.
I am now actively translating my molecular and preclinical findings into drug discovery programs and biomarker identification in heart failure patients and patients with endocrine forms of hypertension. My novel data for MR signalling and circadian function is being extended to new cell types, clinical biomarker studies and drug discovery.