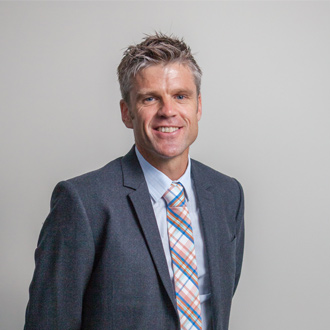 Investigating athletes' hearts to advance prevention, diagnosis and treatment of heart disease
About the Sports Cardiology Laboratory
Our team of young investigators conduct research on the effect of exercise on cardiovascular health. We use exercise testing and specialised heart imaging to measure the heart's ability to respond to the haemodynamic challenge of exercise.

Our studies span the health spectrum from patients with severe heart disease through to the most elite athletes.
We are currently addressing some of the following questions:
What is the effect of exercise on heart rhythm disorders?
What are the long-term health benefits and effects of endurance exercise?
Can regular exercise prevent the damaging effects of chemotherapy on the heart?
What are the causes of sudden cardiac death?
Can exercise tests outperform standard cardiac assessments for identifying patients with shortness of breath?
Projects
Pro@Heart
The Prospective Athlete Heart Study: elucidating genetic determinants of cardiac remodelling using endurance exercise as an environmental stress
Leader: Andre La Gerche
Pro@Heart is an international prospective longitudinal study which will detail the evolution of exercise-induced cardiac remodelling ("athlete's heart") amongst elite junior endurance athletes. The study will quantify individual variance in the extent and rate of development of athlete's heart, identify its genetic determinants and assess clinical outcomes. Pro@Heart will be conducted over 25 years thus enabling the long-term health benefits of endurance sports training to be assessed using robust clinical end-points.
The Breast MagEX study
Identification of chemotherapy-induced cardiac damage using novel exercise magnetic resonance imaging in breast cancer patients
Leader: Andre La Gerche
Breast cancer patients undergoing standard anthracycline-based adjuvant chemotherapy will undergo specialised testing with exercise cardiac magnetic resonance imaging (Ex-CMR) combined with cardiopulmonary testing (VO2max). This will be performed prior to and at completion of chemotherapy. These measures will be compared with biochemical measures of cardiac damage and standard resting measures of cardiac function. We hypothesise that exercise CMR will detect anthracycline-induced cardiac damage when traditional measures do not.
Diabetic HufnPuf study
Pulmonary microvascular pathology as a cause of exercise limitation in diabetics: identification with a novel echocardiographic contrast technique and treatment with sildenafil
Leader: Andre La Gerche
The research project is attempting to further understand the factors which lead to reduced exercise capacity in patients with diabetes by investigating the functional role of the blood vessels in the lungs. In addition, the research is testing whether a treatment with sildenafil citrate (also known as Viagra®) can improve exercise capacity by improving the function of the blood vessels in the lungs and improve exercise capacity.
Staff
Dr Maria Brosnan
Kristel Janssens (Research Nurse)